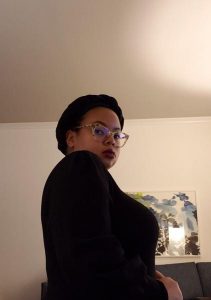 Olivia Barnes – Livvy Barnes is a senior majoring in Creative Writing and minoring in International studies. She is currently the Vice President of BSA and UNCA SGA. This is her second year presenting for AAWNC, last year she presented on Gentrification and it impacts on black residents in Asheville. This year she's presenting on the Impact of Black Musical Influence in American music. She thinks it's especially important to focus on WNC because it has many talented overlooked black musicians.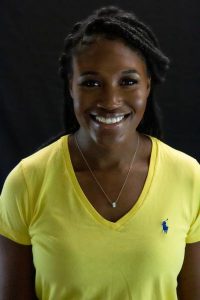 Chasity Bradley – Chasity was born and raised in Easley, SC.  Chasity has ventured out and moved to Asheville, NC to pursue a degree in Political Science. She is the eldest of 5 children; 3 brothers and 1 sister. She plans to become an immigration lawyer and policy maker to help better our nation's immigration policies, to benefit those who are truly in need of a new life. The title of her research is Fighting the Warfare of Opioid Addiction.
Rochelle Monique Brandon – Rochelle Monique Brandon, MD has practiced in the Charlotte area since 1999. She is certified by the American Board of Obstetrics and Gynecology and is a Fellow of The American Congress of Obstetricians and Gynecologists. Dr. Brandon spent her first two years practicing medicine with the National Health Service Corps in a medically underserved area in South Carolina. She then returned to North Carolina and has practiced here since then.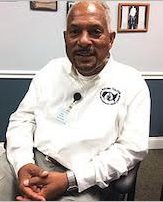 Ron Carson – Ron Carson is a native of Pennington Gap, VA and owner and CEO of Carson Black Lung Education and Research Centers in Virginia and Kentucky. Mr. Carson has dedicated his life and work to the collection and preservation of the narratives, experiences, and artifacts of historical import to the Black people of Appalachia. Mr. Carson was appointed to the 400 Years of African-American History Commission by U.S. Secretary of the Interior, Ryan Zinke in November 2018.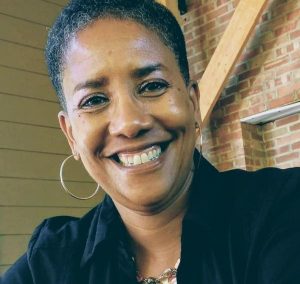 Marie T. Cochran – Marie T. Cochran is a native of the Northeast Georgia Mountains. She is the founding curator of the Affrilachian Artist Project, which celebrates the intersection of cultures in Appalachia and nurtures a network of individuals and organizations committed to the sustainability of a diverse region. As a visual artist, Cochran creates mixed media pieces that address community history and are often grounded in interdisciplinary dialogues focused on social justice. She has exhibited extensively throughout the Southeast and nationally. Cochran received degrees from the University of Georgia (BFA) and the School of the Art Institute of Chicago (MFA). She has been an art faculty member at colleges in Georgia, New Jersey, Maryland, and North Carolina. Cochran was recently named the 2020/2021 Lehman Brady Visiting Joint Chair Professor in Documentary Studies at Duke University and American Studies and the University of North Carolina–Chapel Hill. https://mariecochran.me/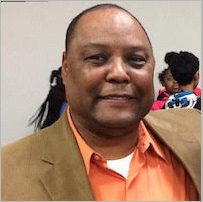 Cicero M. Fain III – Dr. Cicero M. Fain III is a professor of history at the College of Southern Maryland and author of several books including "Black Huntington: An Appalachian Story" and "The Forging of a Black Community: Huntington, West Virginia, 1870-1900."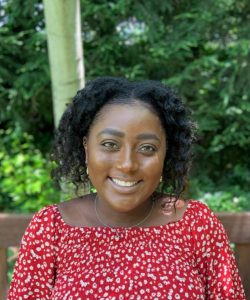 Flo Jacques – Flo Jacques is a senior at UNC Asheville and will graduate with a degree in Sociology and a Social Studies Teacher Licensure. Flo has conducted and presented research to the African Americans in WNC & Southern Appalachian Conference since 2017. As a student, she has served as a Resident Assistant, Student Ambassador, AVID tutor at Asheville Middle School, and most recently, completed her professional year of teaching at Asheville High School.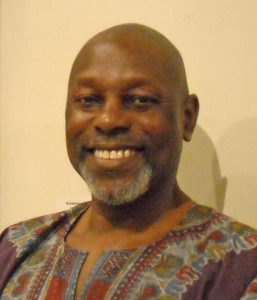 Joseph Pearson – Joseph Pearson is a native Mississippian. He moved to  Asheville five years ago from New Orleans. He is a national and international award-winning painter specializing in portraits, murals, and figure drawing. Pearson's work has social and political leanings and can be found throughout New Orleans, Hammond, and Alexandria in Louisiana. His work can also be found in several places around Asheville, including an installation at All Souls Cathedral in Biltmore Village and in Benne on Eagle in downtown. Pearsons has been collected and exhibited regionally and nationally. He trained at the Art Student League in New York for five years under a full scholarship. Pearson also holds a B.S. in Art Education and a Master's in Education.  http://www.josephart.net/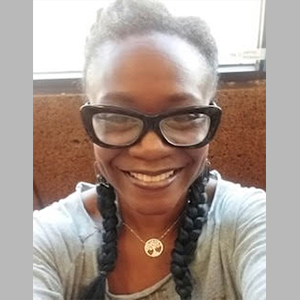 Jenny Pickens – Jenny Pickens is a self-taught artist from Asheville, NC. At a very young age she had a love for drawing and crafting with her hands. Pickens's work extends across several mediums, including pencil, pen and ink, pastels, oils, fiber arts, pottery, and jewelry, but  her medium of choice is acrylics. She has received several awards, and her work has been featured in newspapers, galleries, and festivals. Pickens also has several murals throughout the city, including her newest installation at LEAF Global Arts. Pickens says her paintings and crafts are related to cultural background, and that is something she never wants to lose. https://fineartamerica.com/profiles/jenny-pickens/shop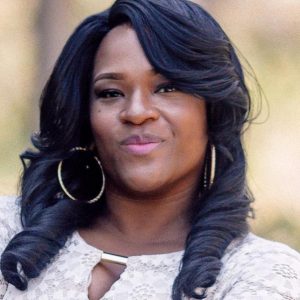 Sheneika Elaine Smith – Sheneika Elaine Smith is a proud Asheville native. She was educated in the Asheville City School system and later received a Bachelor of Arts Degree in Mass Communication from Winston-Salem State University.
For several years she was a mental health counselor in a healthcare facility for juvenile sex offenders. Through this venture, she witnessed this critical population of young men work responsibly with therapists, clinical nurses, counselors and their peers to engage the power of restorative justice.
Smith relocated back to Asheville in 2011 finding her purpose; assisting in the preservation of the African American interest and quality of life.
She has two daughters and is best known as the founder of "Date My City," a movement organization that encourages equity and inclusion in Asheville through elevating the collective power of Black Asheville.  She is a powerful orator and writer, who commits her energy trailblaze a black cultural renaissance in Western North Carolina.
Smith was elected to Asheville City Council in 2017 and is motivated to marshal change.
William Turner, Ph.D. – Turner has focused his career on demographic and ethnographic studies and programmatic interventions among
people of color in the Appalachian Region. Among the first to combine interests in the fields of African American and Appalachian Studies, Turner has published extensively in national newspapers, refereed academic journals, and books on the black experience in Appalachia. He co-edited the path-breaking textbook, Blacks in Appalachia and thematic essays on Black Appalachians in the Encyclopedia of Southern Culture, and the Encyclopedia of Appalachia. Turner also worked as research associate to Roots author Alex Haley, who said in 1990, "Bill knows more about black people in the mountains of the South than anyone in the world." Bill, a freelance writer, has published in the Huffington Post and dozens of African African newspapers, e.g., the Winston-Salem Chronicle and has held positions such as Dean of Arts and Sciences and Interim President, Kentucky State University, Vice President for Multicultural Affairs, University of Kentucky; and, Distinguished
Professor of Appalachian Studies and Regional Ambassador at Berea College. At the time of his retirement in late 2017, Turner was Research Scientist Leader at the Prairie View A&M University College of Agriculture and Human Sciences where he led the collection and analysis of data on underserved Texans, the economically insecure and long-term impoverished. Bill, the fifth of ten children, was born in 1946 in Lynch – Harlan County, Kentucky, Both grandfathers, his father, four uncles and his older brother were miners. His mother was born in Harlan County in 1924, his father William Earl, in Coeburn – Wise County — Virginia in 1917. He was awarded his bachelor's degree from the University of Kentucky (1966) and the doctorate from the department of sociology and anthropology at Notre Dame University in 1975.. Among the honors Turner has received: in 1994 the Christian Appalachian Project named him its "Person of the Year," and Notre Dame University named him a "Distinguished Alumni Exemplar" in 2006. In 2007, he was inducted into the Kentucky Civil Rights Hall of Fame, and, in 2008, he was recognized as the Rev. Dr. Martin Luther King Citizen of the Year, for "advocating for the rights and expanded educational opportunities for people in Appalachian Kentucky." In 2009, the Appalachian Studies Association (ASA) honored Bill for a lifetime of service to the Appalachian region.. In 2009, Turner was recommended by members of the Kentucky delegation in the US House of Representatives to President Obama to serve as Federal Co-Chair of the Appalachian Regional Commission. Bill and his wife of 49 years, Vivian – retired President of the RJ Reynolds Foundation – live near their three adult children and four grandchildren in Houston. whturnerphd@gmail.com