Keith Young

Keith Young was born in Asheville, North Carolina, and received a bachelor of fine arts degree from the historically black Virginia State University. He also studied Implementing Public Policy at Harvard. Young returned to Asheville in 2003 and focused on community organizing in low-income communities. He is a Former city council member in Asheville from 2015-2020 and was the architect of the city's reparations legislation along with other equitable policies. Keith also played a key role, and was instrumental in the recent resolution passed in Tulsa, Oklahoma where the city formally apologized for the first time regarding the events of the 1921 race massacre and subsequent policies that negatively impacted the black community. The resolution looks to become the base to build a reparations program for the recompense of the 1921 race massacre. Young is also author of the book, 12 Powers of Influence, and a member of Harvard Kennedy School's Implementing Public Policy Community of Practice.
Lori Decter-Wright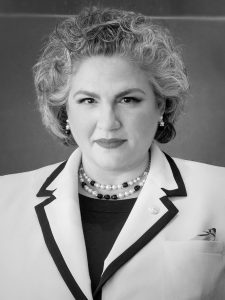 Councilor Lori Decter-Wright has represented southeast Tulsa's District 7 on the City Council since 2018, and currently serves as Vice Chair. In addition to her municipal duties, Decter-Wright has served as the Executive Director of Kendall Whittier Incorporated (KWI) since 2015. KWI is a community-based nonprofit focused on food insecurity operating the only emergency food pantry in Tulsa that delivers groceries daily and year-round, as well as sponsoring three organic community gardens. Until 2014, Decter-Wright served as Director of Education and Membership for Sweet Adelines International, a nonprofit association for women founded in Tulsa in 1948. During her time there, Decter-Wright helped lead the organization to new methods for delivering education and programming to its 23,000 members worldwide, as well as strengthening youth outreach programs to empower young women through music education. Having previously been a professional opera singer, Decter-Wright has performed with opera companies and symphonies across the United States and overseas. She completed her undergraduate and graduate studies in vocal performance at San Jose University.
Robin Rue

Robin Rue Simmons is the Founder and Executive Director of FirstRepair, a not-for-profit organization that informs local reparations, nationally. She is the former 5th Ward Alderman for the City of Evanston, IL, where she served from 2017-2021 and led; the passage of the nation's first municipal funded reparations legislation. She laid the foundation for her life's work in 1998 when she became a residential real estate broker, helping young adults begin to build wealth through homeownership. Rue has also launched multiple businesses, including a construction company that employed Black tradespeople and developed dozens of affordable houses throughout Evanston. Most recently, Rue was the Director of Innovation and outreach for Sunshine Enterprises, a not-for-profit which has supported over one thousand entrepreneurs to launch or grow their businesses. Rue is a commissioner of the National African American Reparations Commission (NAARC), a member of the Legislative Committee of the National Coalition of Blacks for Reparations in America (N'COBRA), a member of the Evanston City Council's Reparations Committee, and a board member of Evanston's not-for-profit Connections for the Homeless. Rue was born and raised in Evanston's segregated 5th Ward, where she lives and serves today.
Syndi Scott

Sydni Scott is a senior at Columbia University studying political science and African American studies. She is on a pre-law path and also competes as a student athlete on the Women's Track and Field Team. Sydni is the Founder and Director of The Amendment Project, a student-led grassroots organization advocating for reparations for Black and Indigenous Americans through local lobbying campaigns as well as advocacy work on college and high school campuses across the country.
Robert Thomas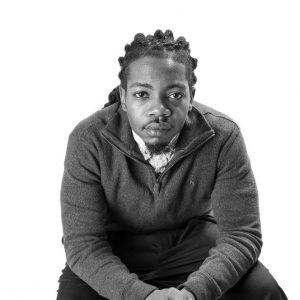 Rob Thomas is an Asheville native and activist, currently serving as Community Liaison for the Racial Justice Coalition of Asheville. Rob is the recipient of CoThinkk's 2020 community leader award, the Dr. Martin Luther King Jr. Association of Asheville & Buncombe County's Dr. Martin Luther King Jr, 2021 Service Award, the Peacemaker of 2020 in Western North Carolina award, the Tzedek Social Justice Fund's 2020 Impact Award, and Fayetteville P.A.C.T.'s Certificate of Appreciation. As a public speaker, team collaborator, and systems change advisor, his achievements are directly related to empowerment, strategizing and support that redirects the power back to communities of color. In his current role, Rob leads the Walk the Walk campaign, interviewing community members. Rob uses his lived experience in collaboration with his native connections to inform, educate and mobilize community to produce systems change. Rob believes that true transformational justice requires redistribution of power and fights to place vulnerable and disenfranchised community members in a decision-making position over processes where they are the most impacted demographic.
Gholdy Muhammad, Ph.D.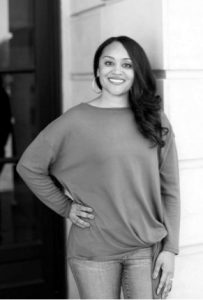 Dr. Gholnecsar (Gholdy) Muhammad is an Associate Professor of Literacy, Language, and Culture at the University of Illinois at Chicago. She has previously served as a middle school teacher, literacy specialist, school district administrator, and school board president. Dr. Muhammad's scholarship has appeared in leading educational journals and books. She has received numerous national awards. She also works with teachers and young people across the United States and South Africa in best practices in equity, anti-racism, and culturally & historically responsive instruction. She is the author of the best-selling book, Cultivating Genius: An Equity Model for Culturally and Historically Responsive Literacy.
Brandi Hinnant-Crawford, Ph.D.

Brandi Hinnant-Crawford, Ph.D., is an Associate Professor of Educational Research and the Diversity, Equity, and Inclusion Coordinator for Teacher Education at Western Carolina University. Dr. Hinnant-Crawford holds bachelor's degrees in English and Communication from NC State University, a masters in Urban Education Policy from Brown University, and a doctorate in Educational Studies from Emory University. A self-described critical pragmatist and aspiring scholar-activist, Crawford's scholarship focuses on equity and inclusion for marginalized students across the P-16 pipeline as well as how research, particularly improvement science, can be leveraged as methodological tools to catalyze just practices and outcomes. Brandi has experiences in education ranging from the classroom in the rural south to central office in the urban northeast. Dr. Hinnant-Crawford is an award-winning educator, known for her student-centered, critical pedagogical practices. While she loves research and teaching, her first priority is mothering her nine-year-old twins, Elizabeth Freedom and Elijah Justice Crawford.
Summer Carrol, Ph.D.

Dr. Summer Carrol is an Associate Professor of Education at Lenoir-Rhyne University and the Coordinator of the Instructional Studies program. During her lengthy tenure in the field of education, she has served as a middle and high school English teacher, college composition instructor, testing coordinator, team leader, and teacher educator. She teaches both pre- and in-service teachers as well as students interested in teaching in settings beyond the public school classroom. Dr. Carrol researches and speaks on topics such as teacher reflection, the opportunity-to-learn gap; race, class, and identity in education, black teachers' experiences and perspectives, and narrative pedagogy. She is passionate about teaching, supporting, and inspiring youth and adults.
Darrius Stanley, Ph.D.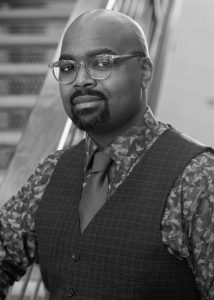 Dr. Darrius Stanley is an Assistant Professor of Educational Leadership at Western Carolina University. His research foci include: Black teachers (teacher diversity), culturally responsive, and community-engaged school leadership practices. Moreover, he centers Black educational perspectives, in his preparation of aspiring school, district and university leaders. Dr. Stanley is a community-engaged scholar committed to the national and local service of minoritized students, educators, and families.

Nicole Cush

Nicole Cush currently serves as Principal for SILSA (School of Inquiry and Life Sciences at Asheville) and is in her 30th year in education. Principal Cush has decades of experience leading Inclusivity and Equity Initiatives as a trainer and administrator, having started her career as an educator. Principal Cush serves on the boards of Open Doors of Asheville, The Delta House Life Development Asheville, The Roots Foundation, The Cougar Lacrosse Alliance and the YWCA. She volunteers with a host of agencies within the city serving youth and sits on the Asheville City Wide Equity Team. She has been tapped as a thought leader for Lenoir-Rhyne University's Equity and Diversity Institute, and has taught a Master Class on Community Engaged Leadership with Western Carolina University.
Seth Bellamy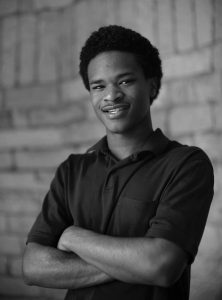 Seth Bellamy is a native of Asheville, North Carolina, and is an alumnus of the School of Inquiry and Life Sciences at Asheville (SILSA). During his tenure at SILSA, Seth was an innovative and forward thinking leader who co-founded Keepin' It R.E.A.L (Racial Equity Activating Leadership) which is the first racial equity club in Asheville High School and SILSA's history. During his senior year Seth was a student facilitator and teacher within the Racial Equity Ambassadors Program, which teaches teachers about cultural competency from a youth's perspective. Seth Bellamy is currently attending Yale University to study the History of Medicine, Science, and Public Health.
Kathleen Lawlor, Ph.D.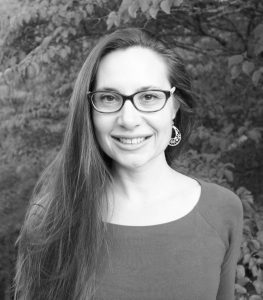 Dr. Kathleen Lawlor is the current Sara and Joseph Breman Professor of Social Relations and an Assistant Professor of Economics at UNC Asheville. She is an applied microeconomist specializing in impact evaluation, the economics of poverty and opportunity, and the political economy of public policies affecting communities' land rights and incomes. Her research and applied policy work is united by two key areas of inquiry: the transformational impacts of cash transfers and the causes and consequences of displacement. She teaches courses on econometrics, race and economic opportunity, poverty and human rights, and environmental economics. Dr. Lawlor leads the Asheville Urban Renewal Archival Database and Lost Black Wealth Study at UNC Asheville. She holds a PhD in Public Policy from UNC Chapel Hill, a Master of Environmental Management from Duke University, and a BA from the College of William & Mary.
With Student Presenters:
Emily Cadmus

Emily Cadmus has come to historical research after working for over a decade as a professional baker and pastry chef. She is in her final semester at the University of North Carolina Asheville, and plans to pursue a graduate degree in the spring of 2022. She has been a resident of the Asheville area for over 15 years and hopes to find work in public history locally. When she is not doing historical research, she is spending time with her husband, Will, and their five-year-old twins.
Alex Corona-Perez
Alex Corona-Perez is an Economics major and English minor at UNC Asheville. He enjoys writing and reading fiction and hopes to pursue a career in writing. He has specific interests in the writing and development of economics textbooks. Alex is from Canton, North Carolina.
Whitney Hansen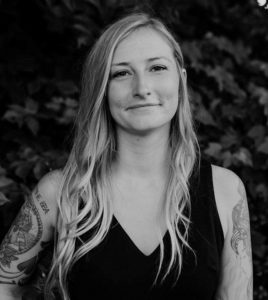 Whitney Hansen is native to the Great Lakes State. She moved to Asheville six years ago as a hairstylist. Through her work she realized her passion for helping others and is currently pursuing a new career in social work. Next year she will be graduating from UNCA with a degree in Sociology and plans to attend graduate school for a Master's in Social Work. In the meantime, she enjoys connecting with the Asheville community through her volunteer work at Pisgah Legal Services.
Jaylin Meyer

Jaylin Meyer is a senior at UNCA majoring in Economics. He is interested in researching monetary economics as well as urban and labor economics. He intends to pursue a PhD in Economics.
Patrick Bahls, Ph.D.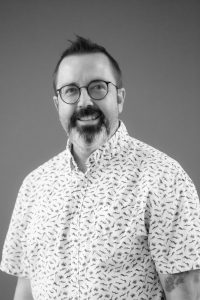 Dr. Patrick Bahls grew up in Montana and studied mathematics at the University of Denver and Vanderbilt University before taking his first faculty job at the University of Illinois at Urbana-Champaign. Since coming to UNC Asheville in 2005, Dr. Bahls has been interested in learning more about the history of the region's communities of color, focusing on the urban renewal projects that reshaped the city in the second half of the last century.
With Student Presenter:
Knox Gordon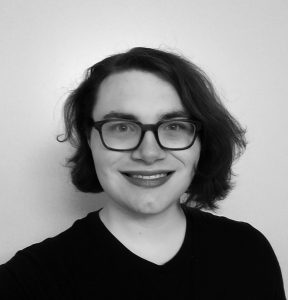 Knox is a third year student at UNCA. Raised in Raleigh, they have come to work on digital histories through an interest in understanding the long history of oppression in America and educating others on the topic. While their major is more related to digital design, they are always looking for opportunities to expand into other disciplines that directly tackle important issues and have the potential to bring about change. They spend most of their time outside of class and work refining their video editing skills.
Black in Black on Black, curated by the Heart of Health team:
(from left to right: WNC-based artists Ann Miller Woodford, Viola Spells, and Ronda Birtha, the creators responsible for Black in Black on Black, followed by Heart of Health team: Ameena Batada, Dr.P.H., Professor of Health & Wellness, UNC Asheville; JéWana Grier McEachin, Executive Director of the Asheville Buncombe Institute of Parity Achievement (ABIPA); and Jill Fromewick, Sc.D., Executive Director of Sparrow Research Group.)
For more information on Heart of Health: Race, Place, and Faith in Western North Carolina Please visit their website HERE. To learn more about their specific work curating Black in Black on Black, please visit the exhibition website HERE, or schedule a time to visit the exhibit in person!
Dwight Mullen, Ph.D., Professor Emeritus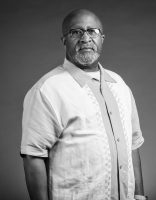 As a Teaching Professor at UNC Asheville, Dr. Mullen was committed to both his students and to being professionally active. Specifically, he offered courses in public policy, American politics, and African and African-American politics. His scholarly activities included panels chaired and papers presented at meetings of the National Conference of Black Political Scientists; overseeing undergraduates' research projects covering the State of Black Asheville; and serving in local, state, national, and international capacities that aim to improve the delivery of public services to underserved populations.